It's been a busy month.  If you didn't notice I launched this site and that, in association with:
Training 30 clients a week
Writing 10+ articles for this site, the PTDC, and two other high profile blogs
Seeing visiting family
And tons more, I laid out a whole week and how I coped in this PTDC article.  Neghar Fonooni also wrote an awesome piece on how a busy mom can fit everything in.  It was called Gym Before Work? – 10 Habits that help a busy Mom Cope with Training, Coaching and Life
That's all done and I'm finally back to putting the finishing touches on my
book
 and working out hard.  I'm still keeping workouts short but slowly upping the volume again.  Here's a breakdown of this weeks training.
Tuesday
I actually ran out of time (too many emails popped in beforehand) but still found 25min to train
A.  10min Foam rolling
B.  Sumo deadlifts
Set 1: 225/3
Set 2: 275/5
Set 3: 315/2 (Stupid hands slipped, used chalk for the remaining sets)
Set 4: 315/3
Set 5: 275/5
Set 6: 275/5
Set 7: 275/5
Notes: Volume was kept very low on purpose.  I'm getting back into heavy lifting and intend on doing some power training soon.  I made sure to keep 1-2 reps in the hole on each set.  I felt great and wanted to lift more but had 5 clients starting up and needed 15minutes to eat.
 Wednesday
Finally had time to fit a whole workout in today.  Was still keeping the volume low and needed to save some energy as it was a 9 client day.
A1.  10min foam rolling
A2. 5min mobility (mostly shoulder mobility.  I threw in a hip drill as well)  Thanks to Eric Cressey for the mobility drill: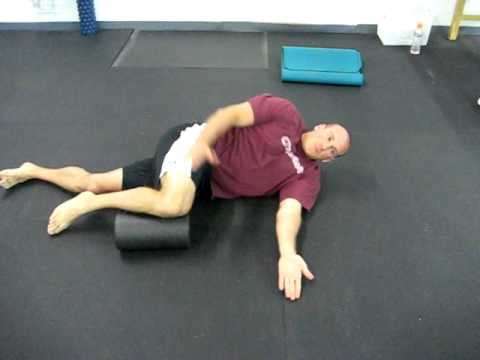 B1. Close grip barbell bench press with fat gripz
Set 1: 155/10
Set 2: 155/10
Set 3: 165/6
Set 4: 165/6
B2. Farmers walks
Set 1: 60 (each hand) / 100m
Set 2: 60 (each hand) / 100m
Set 3: 60 (each hand) / 100m
Set 4: 60 (each hand) / 100m
C1. Standing barbell shoulder press (watch this hilarious video by Martin Rooney)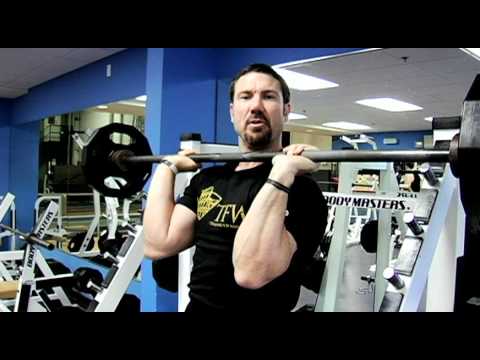 Set 1: 105/10
Set 2: 105/10
Set 3: 115/6
Set 4: 115/6
C2.  Pec deck
Set 1: 130/10
Set 2: 130/12
Set 3: 130/12
Set 4: 130/11
 Notes: Volume still low but creeping up
I'm going to train again today and will throw up some decent volume as I don't train clients on Fridays.  First up: Front Squats!
If you have any questions about training or want to quibble about which techniques are best I challenge you to a battle of the wits.  Shoot me an email at jonathan@theptdc.com or add me on Facebook.  You can also follow me on Twitter
Comments